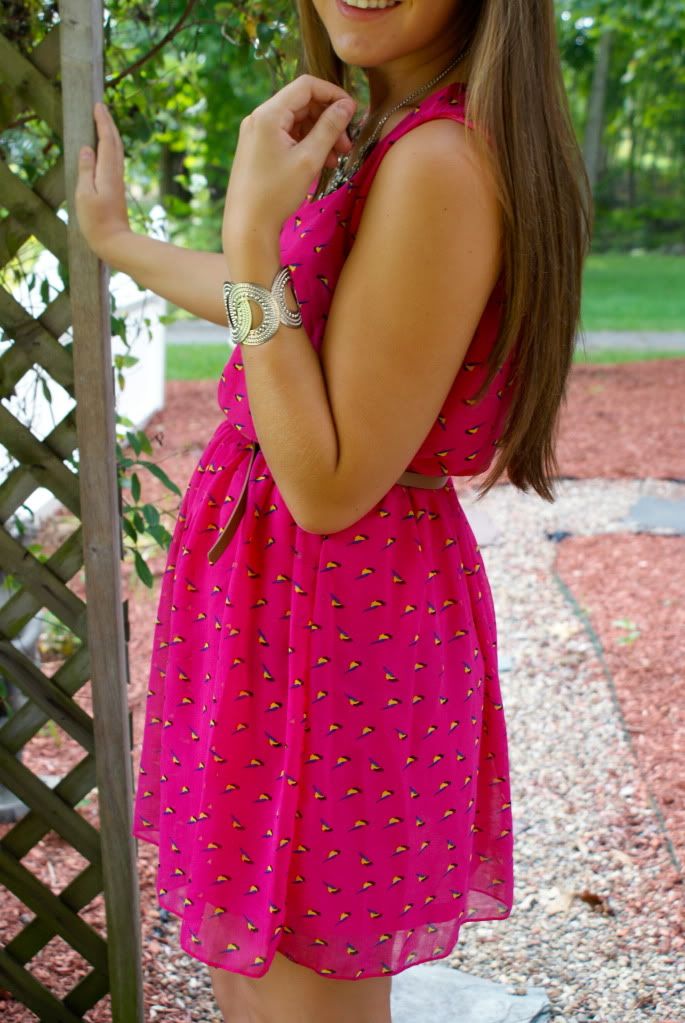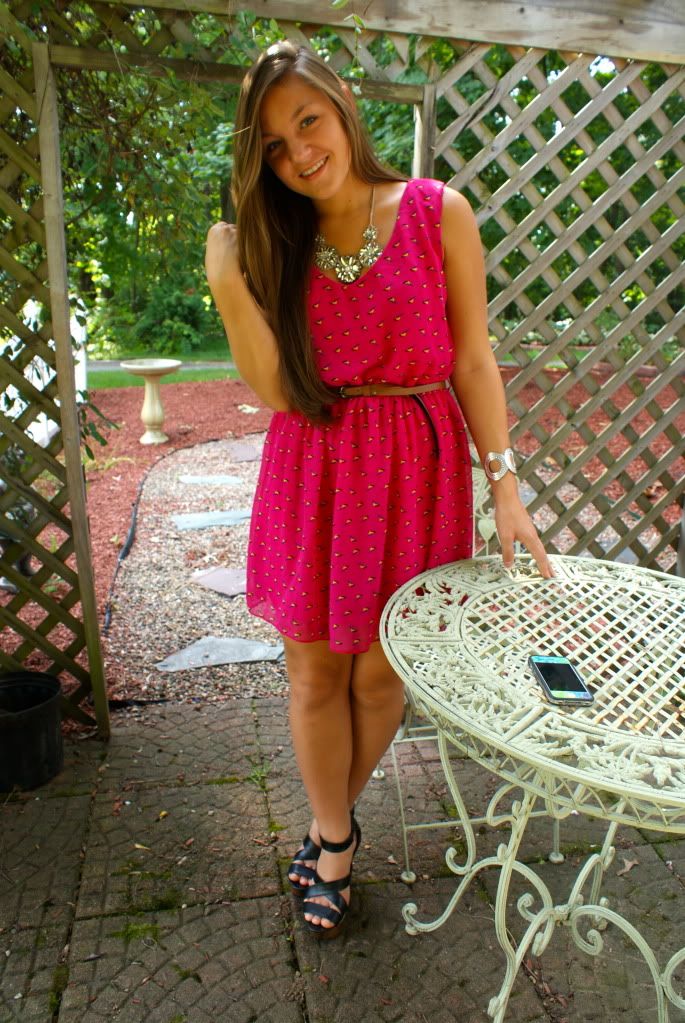 It's really hard to believe that I'll be back in school in a week! Most of my friends have already gone back, so it's lonely old Kristen from the week. Even though I'll be far from lonely since I've sold my soul to back-to-school season at American Eagle. I know, I complain way too much.
I'm very grateful for my collaboration with Madam Rage! They sent me this gorgeous pink dress! I love it and can't wait to wear it in the fall with a cardigan and little tights! As for right now, I'll be wearing it with my favorite Charlotte Russe heels and a pretty matching necklace & bracelet.
I only need 4 more followers, then I'll be having a new giveaway! It will be a gorgeous bracelet from one of my favorite boutiques,
PB&J Boutique
. If you are reading and you aren't a follower, make sure you follow so I can post the giveaway!